Congratulations to the award recipients!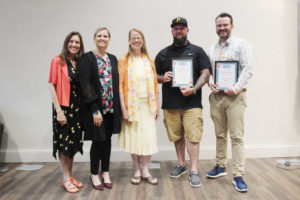 Eric Rippy (second from right) and Dr. Nicholas Heck are recognized with MHAoPC's Person of the Year award for their work with behavioral health services at Recovery Raw and Putnam County Hospital.
Joanna Muncie (with award) is honored as the organization's Educator of the Year.